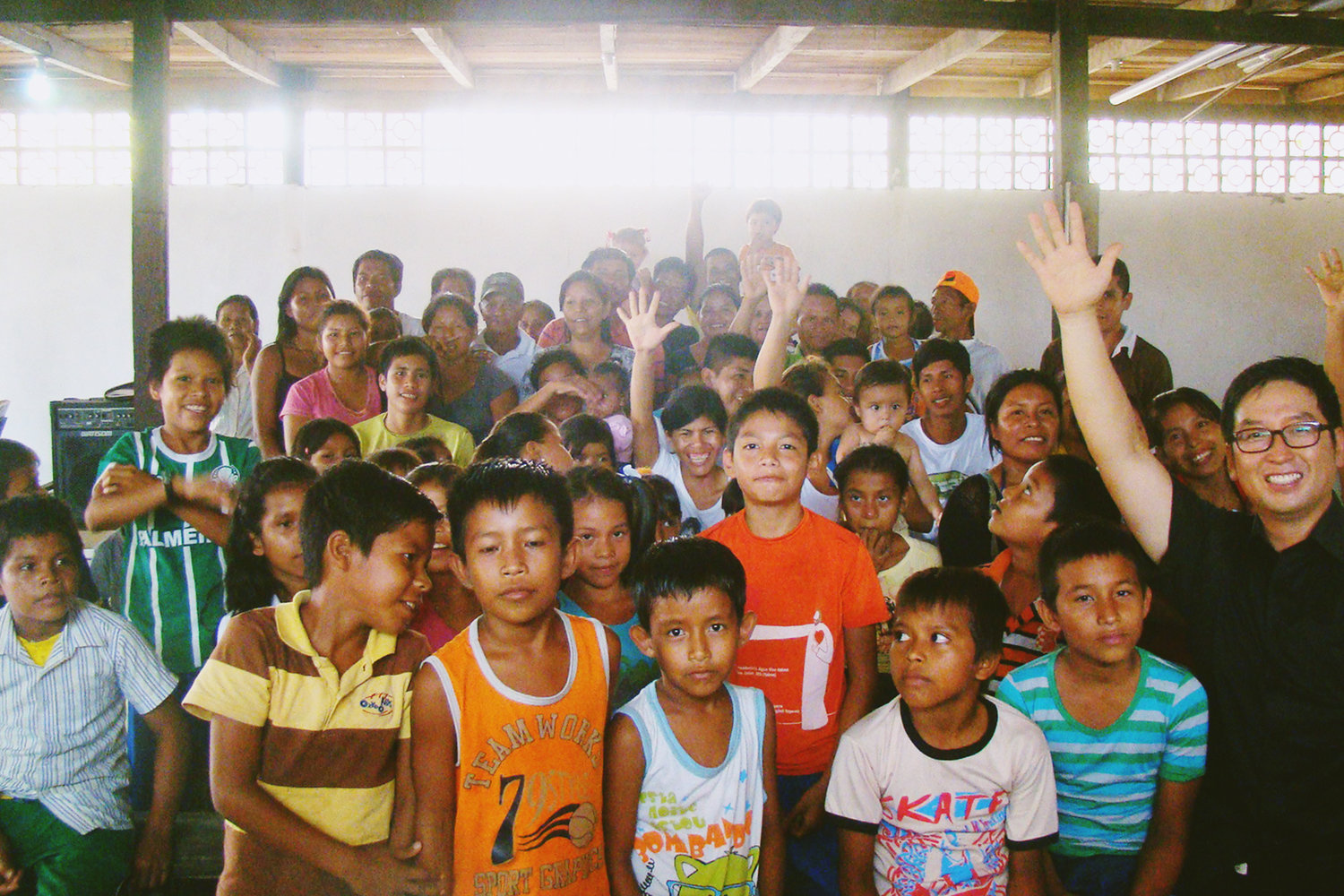 Our partners at Buenos Amigos, under the leadership of David Hong & his family, have been serving the community of Santa Rosa Island since October 2010 through a number of various programs and services:
• Children's after school programs
• Mentorship for at-risk youth
• Discipleship & Counseling
• Community infrastructure support (building homes, setting bridges, etc.)
We are currently in communication with Buenos Amigos to assess and plan for sustainable community development through utilizing the LifeArk system. We plan to deploy our first pilot community in this area with Buenos Amigos, creating a new community model centered around the well-being and empowerment of children & youth.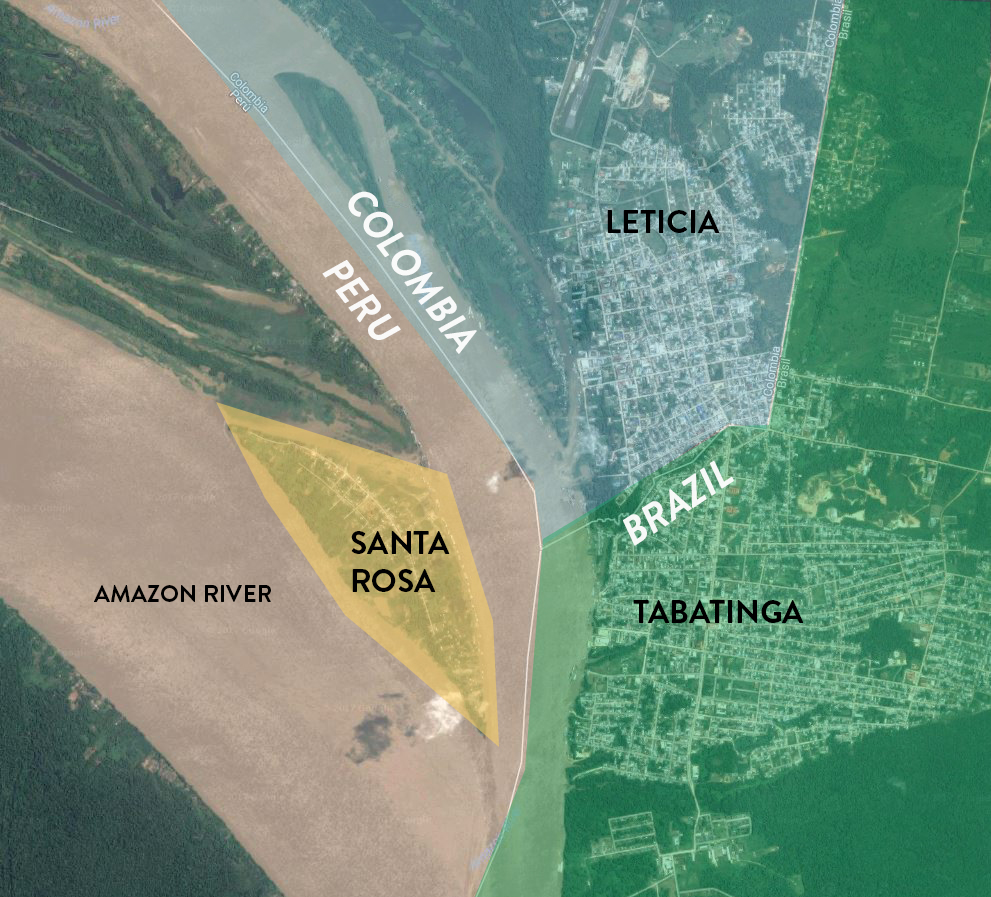 Sitting on the Amazon River on the Peruvian side, Santa Rosa is a small island inhabited by about ~1000 people.

This area has a tropical climate, with significant rainfall throughout the year. The general period of the annual rainy season is from November to April, July being the driest month. The average annual rainfall is 2,780 mm(~9 feet). The extreme differences between wet & dry seasons is a cause for much instability for the community.
The United Nations announced in 2013 that Peru has overtaken Colombia as the world's top producer of coca, the raw plant material used to manufacture cocaine.
Production found in Peru and Colombia is the work of small, often family-based groups living a subsistence lifestyle from coca paste production. The production and flow of drugs through this Tri-Border Region causes a number of problems for the communities in this region.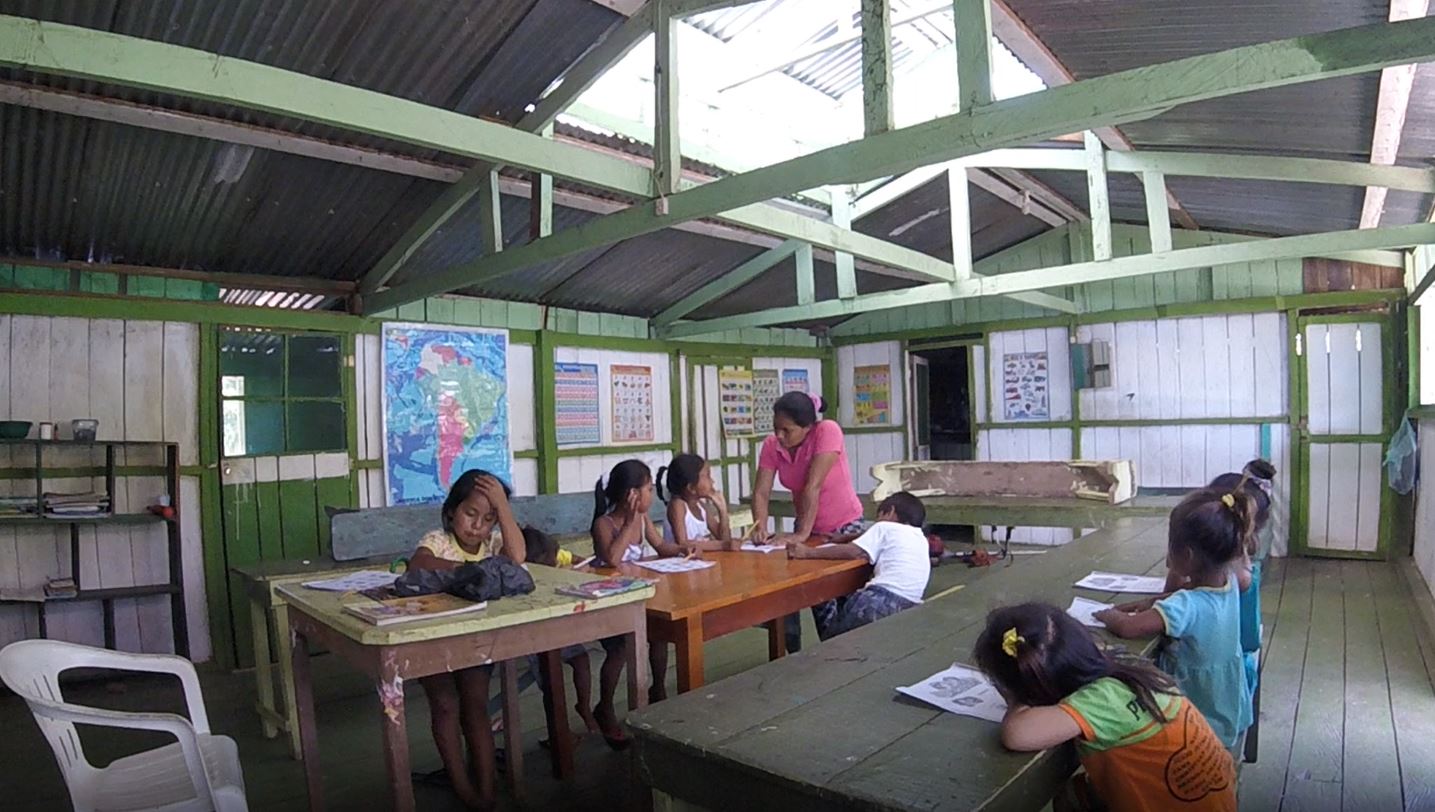 As formal school hours are so short for the children of Santa Rosa, Buenos Amigos has been providing supplemental educational support since 2012. Currently, with two full-time teachers, Santa Rosa Study Room continues to be a place for children to come and learn throughout the week.
The number of children ranges from day to day and can reach up to 30 students. Children receive homework assistance and additional support in basic reading, writing and math.
March 2017, Buenos Amigos opened the doors to "House of Friends." With a live-in mentor/teacher, they provide holistic support and a nurturing, supportive environment for the youth in this region.
Currently, they are supporting 3 youth boys, providing housing, spiritual mentorship and sending them to night school.
"Sometimes I have nothing to eat all day and life is full of danger, temptations and conflicts. I thank God for taking me out of that environment and giving me such a cozy home." (Alejandro, House of Friends Member)
In addition to the students living in the dormitories, about 10-15 other students come to the House of Friends for supplemental education.
Countless children & youth in this region are forgotten, living on the fringes of society with no hope for tomorrow. Buenos Amigos hopes to reach more of the younger generation, bringing them into a safe space where they can receive proper support and begin to dream of a brighter tomorrow.
In partnership with Buenos Amigos, we seek to create a community that will shelter and support the children and youth in Santa Rosa—empowering them to excel and break free from the cycle of poverty that has gripped families in this region for generations. With great hope, we are in the process of creating a team of like-minded groups and individuals that can create spaces for upward mobility in Santa Rosa through LifeArk.