Video Courtesy of LA County Homeless Initiative and NLG Communications
"LifeArk is a physical solution to vulnerable human living conditions caused by climate change, natural disasters, armed conflict, and economic disparity through a pre-fabricated, modular building system that can create self-sustaining aquatic or terrestrial communities. " - Buckminster Fuller Institute Challenge 2017 Semifinalist
The Buckminster Fuller Challenge program has been highlighting and celebrating exceptional examples of "whole systems" design across many sectors for the past 10 years. Launched in 2007, the program has been widely regarded as "socially-responsible design's highest award".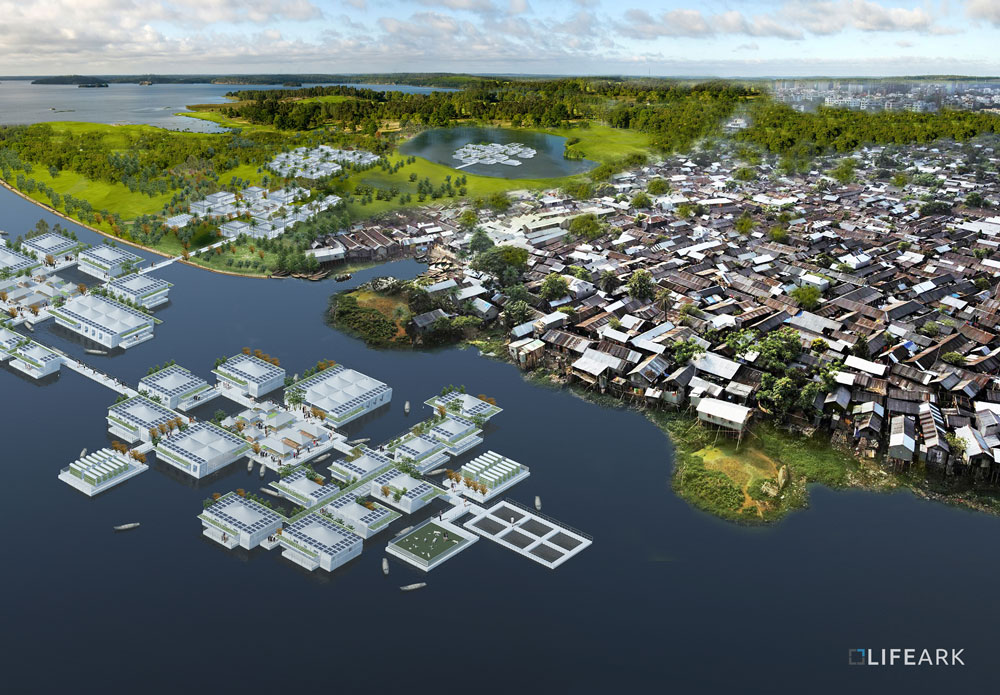 Slum-Upgrading Application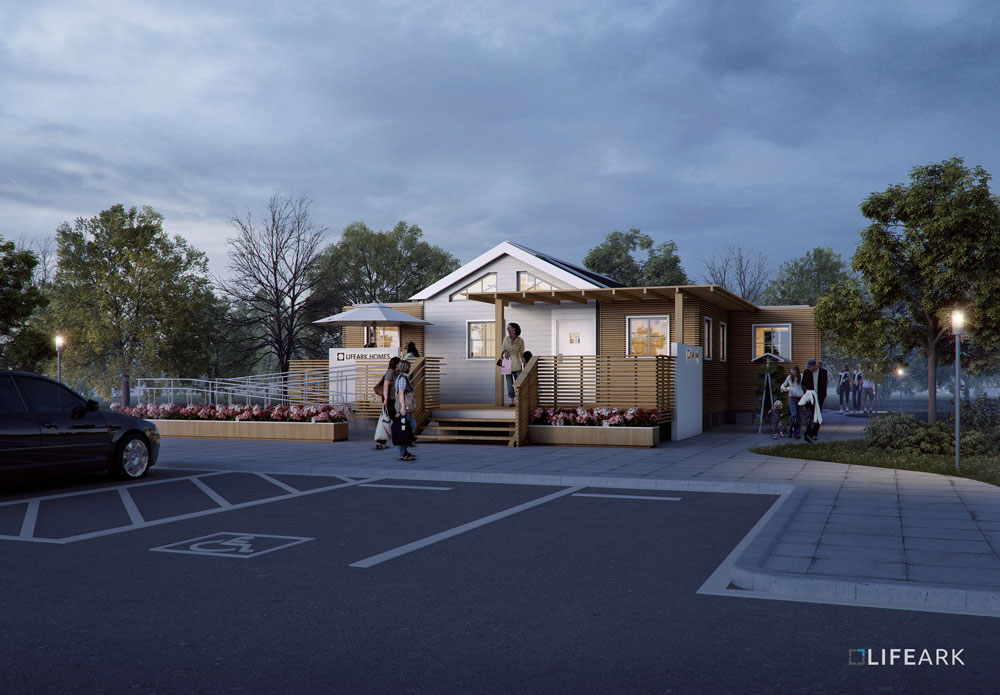 Homeless Housing Application
"LifeArk has presented an innovative way to address the needs of our most vulnerable populations. They understand we do not have a homeless problem; we have a housing problem. Their innovative way to address the high cost of housing is a game changer for years to come."
-Paul Leon, Illumination Foundation CEO & President
LifeArk exists to create safe, sustainable and affordable homes for people living in low-income, marginalized communities around the world.
LifeArk: Our Response to a Global Challenge